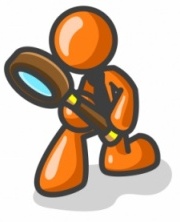 Optical-Illusionist.com Privacy Policy
Optical-Illusionist.com has a firm commitment to privacy. No names, e-mail addresses or other personal information pertaining to our visitors are collected, stored or distributed to any third parties. An anonymous alias is required when posting comments to the site.
Cookies
A cookie is a small piece of information sent by a web server to the web browser, which enable the web server to collect information from the browser. Our advertising sponsors may collect or use cookie data pertaining to and during the ad serving process. Most browsers allow you to disable cookies, to do so please consult either the help system on your browser or the relevant on-line documentation; please note however that disabling cookies could restrict your use of this site and affect the way in which it operates.
Links
We are not responsible for the privacy practices or the content of other web sites that we link to.