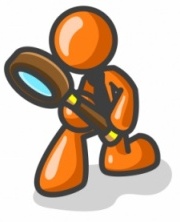 Optical-Illusionist.com Privacy Policy
Optical-Illusionist.com has a firm commitment to privacy. No names, e-mail addresses, IPs or other personal information pertaining to our visitors are collected, stored or distributed by us to any third parties. Visitors who post comments do so anonymously.
Cookies
A cookie is a small piece of information sent by a web server to the web browser, which enable the web server to collect information from the browser. Our advertising sponsors may collect or use cookie data pertaining to and during the ad serving process.

To learn more about this practice or to opt-out, please visit http://optout.networkadvertising.org, http://optout.aboutads.info or http://www.youronlinechoices.eu.
Google Adsense
Google Adsense uses cookies during the ad serving process to provide relevant advertising, however for visitors in the European Union, personalized ads are disabled, meaning that no personal information is tracked or used to serve relevant advertisements to those users. Non-EU visitors can opt-out of personalized ads - here
Consent to use cookies
By using the site, you agree to the above use of cookies on the site.

While you have the option to disable or delete cookies stored by the site from your browser please be aware that if you do so parts of the site will not function correctly and your login session will not be saved.
Enforcement
If you have any concerns about our adherence to this privacy policy, please get in touch - here