Glass with two halves
Category: Double Meanings | Added: May 13, 2011 |

12 comments
While not quite an optical illusion this image does help to represent the paradox of duality. One of these glasses is half empty and one of them is half full, but which is which ? Is there even an answer or can both be one or the other ?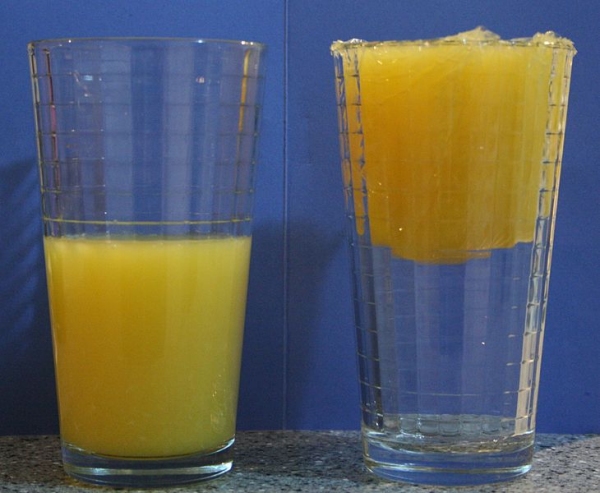 Image Credit: Lucia Sofo
Comments ( 12 )
Posted by

meghan

on May 19, 2013
wtf
Posted by

Leslie

on January 11, 2014
i dont get it
Posted by

pratham ram

on May 13, 2014
Right glass is half empty n left glass is half filled!!!
Posted by

Tuan

on September 9, 2014
It can be both or either to me.
Posted by

TheSmartDog

on October 7, 2014
LOL guys it's easy, there's some water at the right glass!
Posted by

baily

on February 11, 2015
the one on the left with the half full at the top isnt liquid its frozen
Posted by

Boo

on April 12, 2015
There both the same.
Posted by

_SammyWammy_

on October 2, 2015
The one on the right is frozen... thats how it staying at the top, because the glass get smaller as it goes downwards if you know what I mean
Posted by

pachanou

on December 15, 2015
Funny, nobody's answering the question! Ok. For me, glass at my left is half full and to my right the glass is half empty. Bu i won't risk myself to explain why.......
Posted by

GOOD

on December 9, 2016
Confusing and I keep changing my answer.
Posted by

Mafalda

on March 28, 2017
Both are half full and half empty, my final answer LOL
Posted by

DragonFire_Blue

on February 1, 2018
They're both $2960 :D