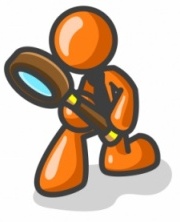 Optical Illusionist is a blog and gallery site dedicated to providing a stunning selection of mind boggling
optical illusions, eye tricks, mind puzzles
and other teasers. You can find everything here from impossible objects to 3D chalk drawings and everything in between.
Please leave us your thoughts on each of the illusions we feature and check back often for updates, new illusions will be added on a regular basis so keep us bookmarked.

Zoo animals face
Category: Illusion Art | Date Added: March 10, 2013 |

7 comment(s)
In this optical illusion you can see how the picture has been made up to resemble the face of a man by cleverly using images of a number of different zoo animals. I believe there are twenty eight to thirty animals in this image, including a bear, kangaroo, horse, rabbit, tiger, elephant, monkey and a snake. Some are pretty obvious to spot while others are more hidden and you will need to look more closely to find them. So have a good look at this picture, how many animals do you think there are?