German Billboard Illusion
Category: 3D Illusions | Added: May 25, 2009 |

9 comments
Some advertisers use optical illusions to draw attention to and promote their products. This billboard photographed in Germany is completely flat but appears to have both inclining and extruding sections that form a basic smiling face.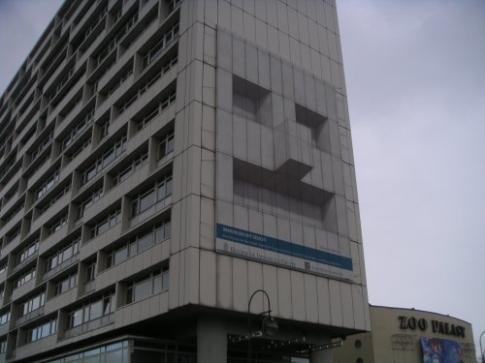 Image Credit: "recrotka" on Flickr
Comments ( 9 )
Posted by

who cares!

on February 24, 2010
omgg! that looks so cool man!haha i
Posted by

kdarragh

on May 1, 2010
it looks like a face
Posted by

Crazy 101

on May 4, 2010
It does look like a face it does omg!!!!!!!!!!!
Posted by

sunny

on March 7, 2011
OMG its so cool!!! awesome!!! :) :D :L :P
Posted by

bennyboo2005

on April 22, 2011
its quite hard to see the nose
Posted by

sophia

on April 15, 2013
it looks like the thing from minecraft
Posted by

sophie

on June 29, 2011
cool! I wonder if my dad will see it when he goes to germany.
Posted by

purple vampire bunny

on April 9, 2012
yahooooooooo
Posted by

cool

on March 5, 2016
OMG that so looks like a face!!!!