Headless man illusion
Category: Impossible Objects | Added: January 21, 2013 |

4 comments
I think almost everyone has seen or heard about the way ostriches bury their heads in the sand - well this is an illusion of what appears to be a man with his head buried inside a wall. No wonder people passing by are looking at him! If you have ever had a bad day you will probably be able to relate to how the man in the picture is feeling. The artist who created this illusion is well known Mark Jenkins who specialises in street installations which he creates using packing tape and clothing.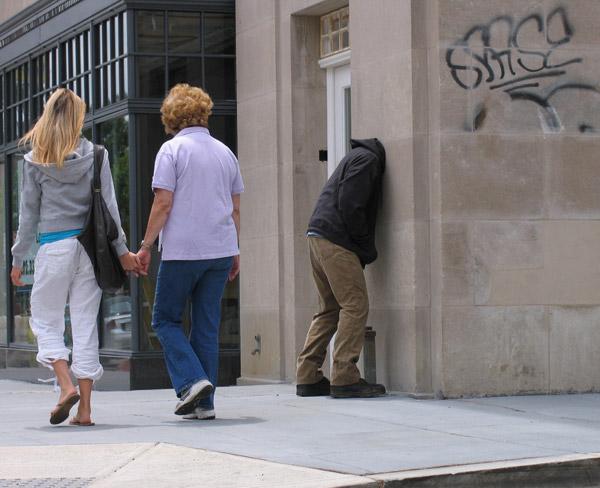 Image Credit: Mark Jenkins
Comments ( 4 )
Posted by

meeea

on February 13, 2013
The person-guy looks sorta fake! And I've seen that trick before.
Posted by

cassius

on February 2, 2013
this is embarresing cuz im the only comment soooooo ya! but all the guy did was juz put hiz head in his shirt and face forward against the wall
Posted by

Arc

on May 25, 2016
That isn't impossible because what you could do is get a big jacket and put your head in it
Posted by

bella

on April 16, 2018
haha
Add a comment
Your name:
Your comment:
What is the third letter of the word "graphics" ?