Mona Lisa afterimage
Category: Afterimages | Added: January 17, 2013 |

16 comments
This is an afterimage painting by artist Dimitri Parant. If you concentrate 30 seconds on the white dot and then close your eyes for 10 seconds you'll see the face of the Mona Lisa.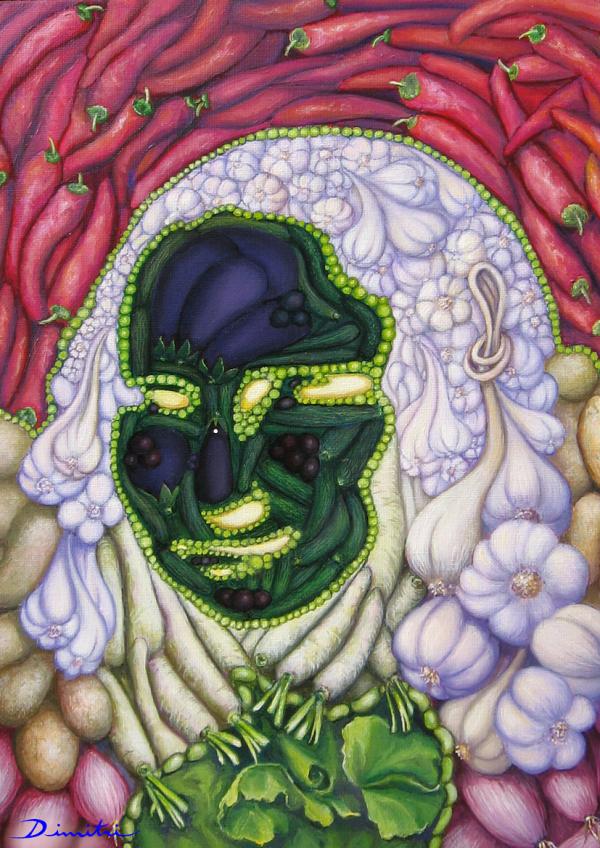 Image Credit: CC 2.0 Dimitri Parant
Comments ( 16 )
Posted by

shaun

on February 2, 2013
it doesent work at all :> lol
Posted by

paja

on July 8, 2013
Cool! It works perfectly. When I close my eyes after staring I can see mona lisa in its real colors and when I look at a white wall I see the black-white version. But realy - no vegetables is there:-)
Posted by

KayKay

on November 2, 2013
Very cool. I did exactly what it says and after closing my eyes for 10 secs I seen her face! :)
Posted by

caley

on December 10, 2013
Works fime... COOOL
Posted by

limi

on January 3, 2014
superb yaar!!!!!
Posted by

IM COOL

on February 18, 2014
it really freaked me out I jumped out of my skin haha
Posted by

Ariel

on April 4, 2014
This freaked me out the first time but then I could actually like it and I see it in its real colours and everything
Posted by

Ariel

on April 4, 2014
I at first thought I was seeing this weird face and it was going to change and do an evil smile or something LOL
Posted by

Ariel

on August 18, 2014
I did this again and even though it was a bit clearer last time it is still really cool
Posted by

anna

on October 4, 2014
wow
Posted by

kyle

on November 3, 2014
Which white dot
Posted by

Ariel

on May 17, 2015
It's so cool
Posted by

hjsbsfhjb

on July 3, 2015
This freaks me out
Posted by

idon'ttrustyou just sayin

on November 24, 2015
so i blinked and saw Mona Lisa in a museum i think i gon cra-cra at tem years old
Posted by

g,edsvazs

on July 28, 2016
nice
Posted by

Iamnottrashatlife

on April 30, 2017
OMG this thing is SO COOL