Backwards Truck
Category: Photo Manipulations | Added: May 26, 2009 |

4 comments
This image from Pat McNulty shows a truck in which the rear section has been replaced with the front section of another truck going in the opposite direction with the second truck's driver peering backwards through the driver's window.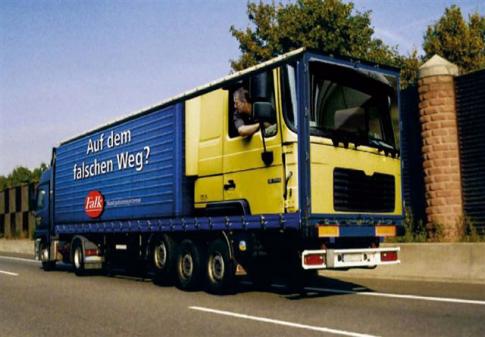 Image Credit: Pat McNulty
Comments ( 4 )
Posted by

stopit

on June 11, 2009
Is he coming or going? I hope the driver knows lol
Posted by

john

on April 3, 2011
Now that's confusing
Posted by

Hhaha

on May 31, 2011
OMG really cool but really confusing! LOL!!!! :P
Posted by

someone

on July 3, 2011
hes going away because if u look at the guy in the yellow side look at the bottom
Add a comment
Your name:
Your comment:
What is the third letter of the word "graphics" ?