Truck with Canvas Bag
Category: Photo Manipulations | Added: May 26, 2009 |

2 comments
A second photographic manipulation from Pat McNulty, this one shows a truck that has been altered so that the rear end appears to be a giant canvas bag.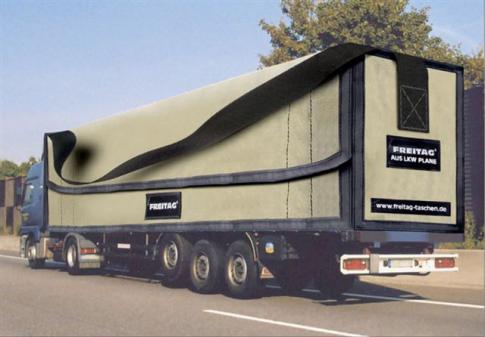 Image Credit: Pat McNulty
Comments ( 2 )
Posted by

whityblu

on August 11, 2010
first comment :d
Posted by

JAMESICAL

on February 20, 2012
I think it wasnt painted. What if it waz with an actual rope thingey or whatevr
Add a comment
Your name:
Your comment:
What is the third letter of the word "graphics" ?