Bjorn Borg Hollow Face
Category: 3D Illusions | Added: August 29, 2009 |

7 comments
This picture of Bjorn Borg created and used in experiments at Uppsala University in Sweden appears to be convex in that it is raised outwards from the frame towards you. In reality the image is actually concave, it is pushed inwards away from you. This type of illusion is known as the 'hollow-face illusion'.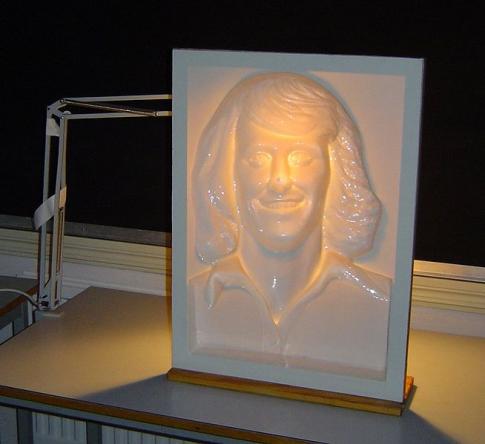 Image Credit: Uppsala University
Comments ( 7 )
Posted by

Danielle

on August 29, 2009
neat
Posted by

Who cares!

on February 24, 2010
I dont get it???
Posted by

raegan

on March 18, 2010
is that all u got neat and i dont get it be more creative with your words its awsome but i could never do it
Posted by

duhlol

on April 5, 2010
imao means "In my arrogant opinion"
Posted by

optic

on December 20, 2010
well its kinda easy to figure out and kinda creepy
Posted by

kokes

on September 15, 2011
good one nice creativity
Posted by

sashie

on September 5, 2012
i dnt get this one at all