Fraser Spiral Illusion
Category: Shape and Color | Added: August 29, 2009 |

8 comments
Developed by psychologist James Fraser in 1908, the Fraser Illusion appears to be a spiral pattern converging in the distant center with a black, white and grey chequered background. In reality the spirals are not really spirals at all but a series of concentric circles, the background gives the illusion that the circles are spiralled.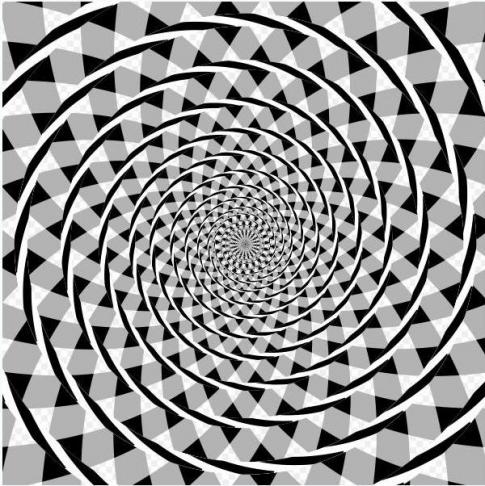 Image Credit: This image is believed to be in the public domain.
Posted by

Allyson

on February 22, 2011
it does kind of create that illusion.The way i figured out that it was just a series of circles was that i put my finger on one of the lines, then i took my other finger and ran it around the line and then came back to my finger and then i was able to do that the entire way to the dot.