Blue eye spiral wheel illusion
Category: Moving Images | Added: January 26, 2013 |

2 comments
This is an image of a spiral wheel with a blue eye in the middle. If you focus on the white dot inside the blue eye the lines in the wheel give you the illusion that they are moving when in fact the wheel is sitting perfectly still.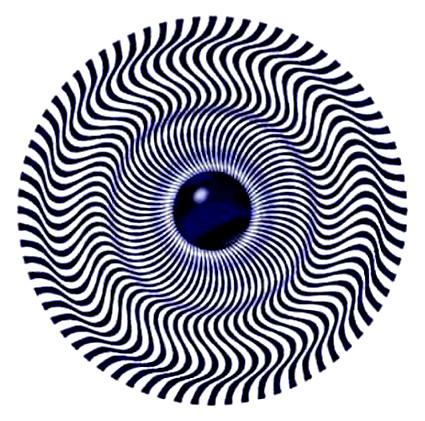 Image Credit: This image is believed to be in the public domain.
Comments ( 2 )
Posted by

Gavin

on January 26, 2014
Wow that is cool
Posted by

hottie

on July 3, 2014
OMG im just about to scream that was terrific the awsomesest (which might not be a real word xx)thing in my entire life apart from that backwards letter and that duck looking one way and rabbit one looking the other way all this illusion stuff is cracking me up in to little broken pieces its either mad or funny emontional or worth to die for not really guys only joking or not dont worry i am joking ovs xx
Add a comment
Your name:
Your comment:
What is the third letter of the word "graphics" ?