Young lady or old woman illusion
Category: Double Meanings | Added: January 27, 2013 |

1 comment
On first glance you can see the head of a young lady wearing a hat with her head turned looking to her right, but if you look at the image more closely you can also see an old woman with her head looking down. Which image stands out the most to you? The young lady or the old woman?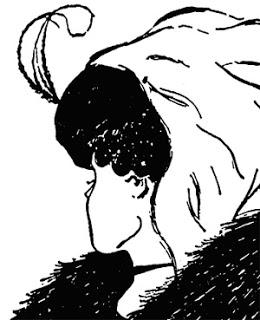 Image Credit: This image is believed to be in the public domain.
Posted by

Rina

on May 1, 2013
I see both but the first glance, I saw the old lady. Then I saw the young lady. Now I see both at once.