Sunshine illusion
Category: Moving Images | Added: February 24, 2013 |

5 comments
To help brighten up the cold winter months here is an optical illusion that will hopefully cheer up your day too wherever you are. It is a picture of the Sun in all its shining glory, you can almost feel the heat coming off it! If you focus on the white center of this image and blink you can see the sunshine glowing.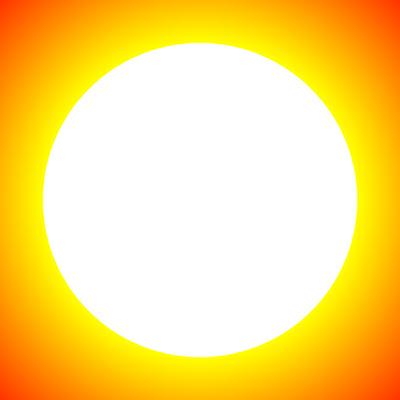 Image Credit: This image is believed to be in the public domain.
Comments ( 5 )
Posted by

dhaddz

on June 6, 2013
aztig...cool
Posted by

Legolas lover

on June 7, 2013
i can't see it
Posted by

jean

on August 25, 2013
wonderful. cheered my mood up just looking into it. if I can I want it to be made into wallpaper for one side of my room.
Posted by

jennifer

on April 6, 2015
I can see it who cant
Posted by

madison

on May 22, 2015
its spinning if u stare real hard you can see it spinning
Add a comment
Your name:
Your comment:
What is the third letter of the word "graphics" ?