Iskander
Category: 3D Illusions | Added: June 3, 2009 |

5 comments
This 3d floor illusion was created by Kurt Wenner at the National Museum of Singapore. It depicts Iskander, the last king of Singapore in the 14th century.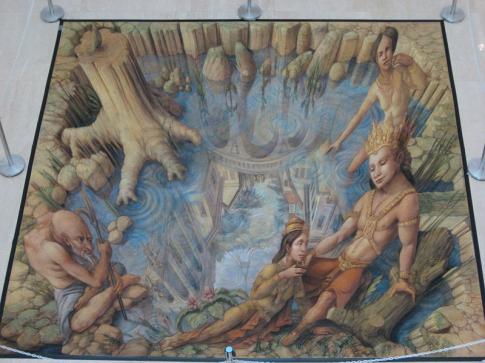 Image Credit: Wikipedia user CooKeeN
Comments ( 5 )
Posted by

who

on February 24, 2010
That looks like it is falling in!!! haaa:)
Posted by

what

on February 4, 2011
weird-don't really get it
Posted by

mak

on October 25, 2011
weirdo but cool
Posted by

may

on March 31, 2012
wow
Posted by

SO ,NICE NEMESIO

on August 24, 2012
HEHEHE!!!!!! ITS NICE YOU KNOW ITS IN THE 3RD FLOOR HEHEHEHEHE
Add a comment
Your name:
Your comment:
What is the third letter of the word "graphics" ?