Spinning jigsaw puzzle pieces illusion
Category: Moving Images | Added: February 27, 2013 |

2 comments
In this picture there are a number of shapes resembling jigsaw puzzle pieces in a mixture of light and dark grey colours. If you stare at this picture you can clearly see the pieces start to move in a spinning motion. For best results focus your eyes on the outside area of this illusion rather than in the center.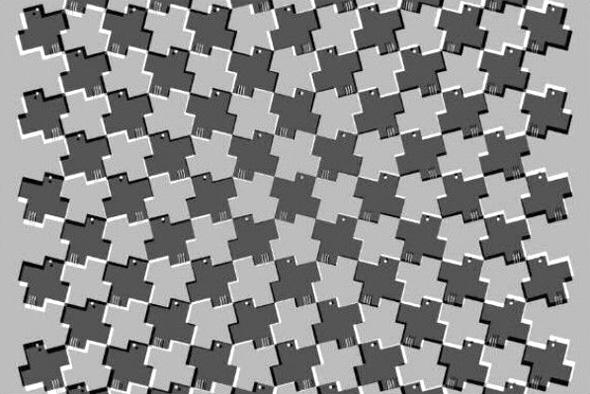 Image Credit: This image is believed to be in the public domain.
Comments ( 2 )
Posted by

blue bird

on August 22, 2013
takes a little bit of time but works. Very cool!
Posted by

jennifer

on April 6, 2015
when you scroll up and down really fast its moving
Add a comment
Your name:
Your comment:
What is the third letter of the word "graphics" ?