Train Tracks
Category: Size and Distance | Added: June 5, 2009 |

12 comments
On this picture of some train tracks there are two horizontal bars. Which one is longer ? While the topmost one appears to be longer than the one at the bottom the truth is they are both the same length. This is because the image of the tracks disappearing in to the distance leads your brain in to believing the object that is further away is larger than the one close by.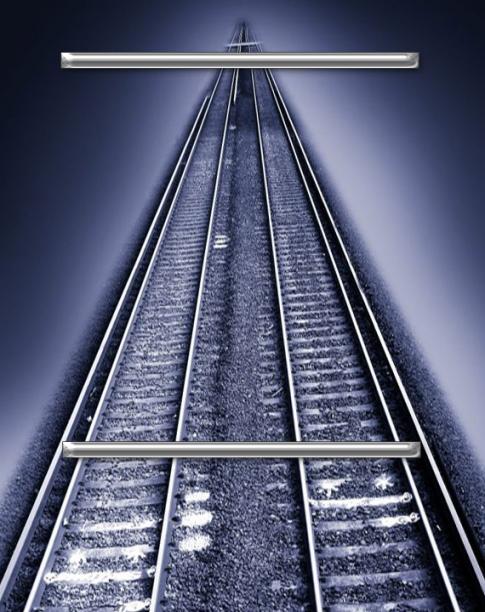 Image Credit: This image is believed to be in the public domain.
Comments ( 12 )
Posted by

kevin

on October 25, 2009
I get it
Posted by

mer

on November 25, 2009
so weird...
Posted by

ivan

on December 4, 2009
Wierd....and creepy.
Posted by

Maggie

on December 16, 2009
Umgh... Am I too stupid do get it?!
Posted by

bob

on January 23, 2010
there the same lengh
Posted by

Lizz

on January 26, 2010
same size to me!
Posted by

Maggie

on January 13, 2010
i'm stupid and ugly
Posted by

Gay Luigi

on September 18, 2010
this one sucks, those two lines do not look different in length
Posted by

CuddLeeh

on February 6, 2011
i get it
Posted by

straight mario

on January 25, 2012
it is and they do luigi
Posted by

TLW

on March 12, 2012
ya i get it 2
Posted by

Queen

on January 18, 2015
Yah... they are actually same size. I just did measure them to prove myself hahahah!
Add a comment
Your name:
Your comment:
What is the third letter of the word "graphics" ?