Octavio Ocampo Jesus Crucifixion illusion
Category: Illusion Art | Added: March 12, 2013 |

3 comments
Here we have another piece of artwork painted by the well known artist Octavio Ocampo which he has called "Calvary". As you can see this powerful painting depicts the Crucifixion of Jesus but there are also a number of hidden faces in there to find as well. Can you spot them?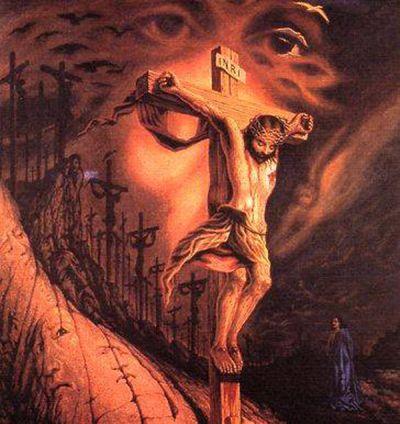 Image Credit: Octavio Ocampo
Posted by

Redhottmp@aol.com. Katherine Migues

on June 20, 2014
Is there a story about the painting Calvary (optical illusian) ?