Shimmering waves illusion
Category: Moving Images | Added: March 9, 2013 |

7 comments
Running across this optical illusion you can see three wavy shaped white lines. If you stare at this picture you will think the white lines change to a silver colour and start to shimmer giving the appearance that they are moving like water flowing. There is nothing actually moving in this image however, it is just another example of how your eyes can deceive you.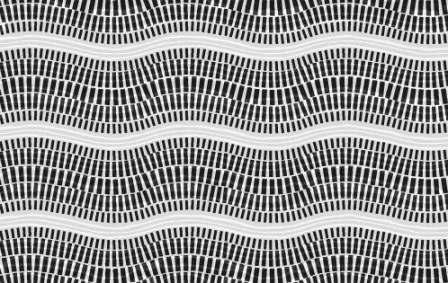 Image Credit: This image is believed to be in the public domain.
Comments ( 7 )
Posted by

au

on September 8, 2013
aq
Posted by

jennifer

on April 6, 2015
its so cool of how the lines look like something is going through them
Posted by

hjsbsfhjb

on July 2, 2015
it doesnt work for me......
Posted by

donz

on December 12, 2015
i dont knw what to say....!!!
Posted by

Jeff

on March 8, 2016
Cool
Posted by

Jeff

on March 10, 2016
Cool
Posted by

diek

on November 21, 2016
BORAT VERI GOOD NICE
Add a comment
Your name:
Your comment:
What is the third letter of the word "graphics" ?